In The Mind Of Revenge
Author: Liv Hadden
Publisher: Dreams Into Reality Publishing, LLC
Amazon | Facebook |Goodreads | Pinterest | Twitter | Google +| Website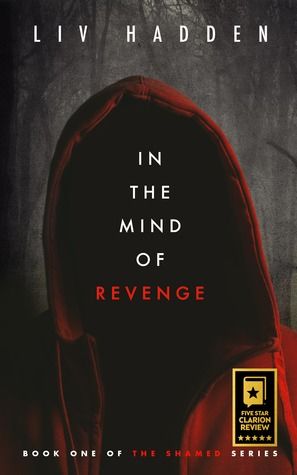 Mine is a tale of pain, hate, lies, murder, injustice, vengeance, and love unreturned.

It began much like yours; a hopeful innocent born to a world of endless possibilities. But my journey has rarely been paved with opportunities of light. Confronted by those who sought to eclipse what light I had found, the darkness came for me. Wrapped in its intoxicating embrace, I have risen from the dead to reclaim my dignity and the life that was taken from me. I have begun my journey into the mind of revenge. Revenge for me. Revenge for those like me. Those who are shamed.

This is a story for the shamed, by the shamed. The question is, are you ready for it?
The debut book in The Shamed series left me with mixed emotions. It has everything that I love in a book; a great plot with interesting set pieces, action, well thought out dialogue, and descriptive writing that's not obtuse or over done.

The main character is what keeps me with mixed feelings. The author wrote the character with gender ambiguity in mind.
It is never spelled out whether Shame is man or woman and that bugged the crap out me. I like a mystery but it's hard for me to get inside the characters mind, to see and experience what they do if I can't get a feel for their gender. At times, I felt shame was female only to second guess myself a few paragraphs later. For me, it was confusing and distracted me from the rest of the story.
Is this a bad book? Am I saying the author is a hack? No and hell no!
In The Mind Of Revenge is a great read that could have been flawless. Author Liv Hadden is great at the craft and made a brave choice to keep the character's gender neutral. I can only imagine how difficult it is to write a main character that way, so my hats off to her for that. If the rest of The shamed series and her other works are of this caliber, she will be on everyone's Top Ten Authors List within the next few years.