RAVEN: An eShort Story
Author:
Amanda Lee
Publisher:
Vicious Ink Publishing
Amazon | Goodreads | Nook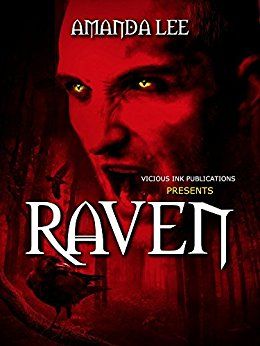 At thirteen, Raven Bain, who many thought was racist against his own people, became angry with revenge after he watched his mother take her last breath hanging from a tree. The crime was theft. She had stolen food to feed her children. It enraged him because the Mayor was involved.

The Mayor of Kosciusko, Mississippi was an African American man that hated anyone who didn't play by the rules. Therefore, he took the law in his own hands whenever he felt he could get away with it. Everyone feared Mayor Austin and the repercussions he enlisted, and because of that, crime was low, until Raven decided it was time for them all to pay for their sin of killing his mother.

Raven's mind was gone, and the crimes he committed were extremely violent. The lasting memory of his mother with a noose wrapped around her neck, fueled his desire to kill. No one was safe from Raven!
"Raven: an e-short story"
by  author Amanda Lee is filled with rage and hatred. Revenge can consume you if it's given a chance and the titular character rams himself head first into the gullet of revenge. Raven gives in to revenge. It consume and changes him into a living monster.