In The Mind Of Revenge
Author: Liv Hadden
Publisher: Dreams Into Reality Publishing, LLC
Amazon | Facebook |Goodreads | Pinterest | Twitter | Google +| Website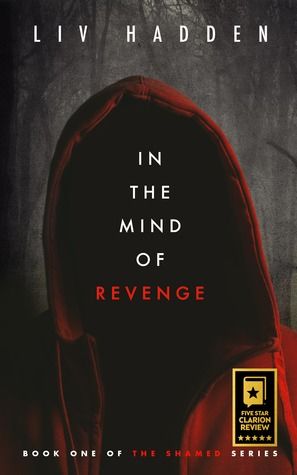 Mine is a tale of pain, hate, lies, murder, injustice, vengeance, and love unreturned.

It began much like yours; a hopeful innocent born to a world of endless possibilities. But my journey has rarely been paved with opportunities of light. Confronted by those who sought to eclipse what light I had found, the darkness came for me. Wrapped in its intoxicating embrace, I have risen from the dead to reclaim my dignity and the life that was taken from me. I have begun my journey into the mind of revenge. Revenge for me. Revenge for those like me. Those who are shamed.

This is a story for the shamed, by the shamed. The question is, are you ready for it?
The debut book in The Shamed series left me with mixed emotions. It has everything that I love in a book; a great plot with interesting set pieces, action, well thought out dialogue, and descriptive writing that's not obtuse or over done.