Puzzleman
Author:
Christopher Alan Broadstone
Publisher:
Black Cab Productions
Amazon
|
Black Cab Productions
|
Facebook
|
Goodreads
|
Imdb
|
Twitter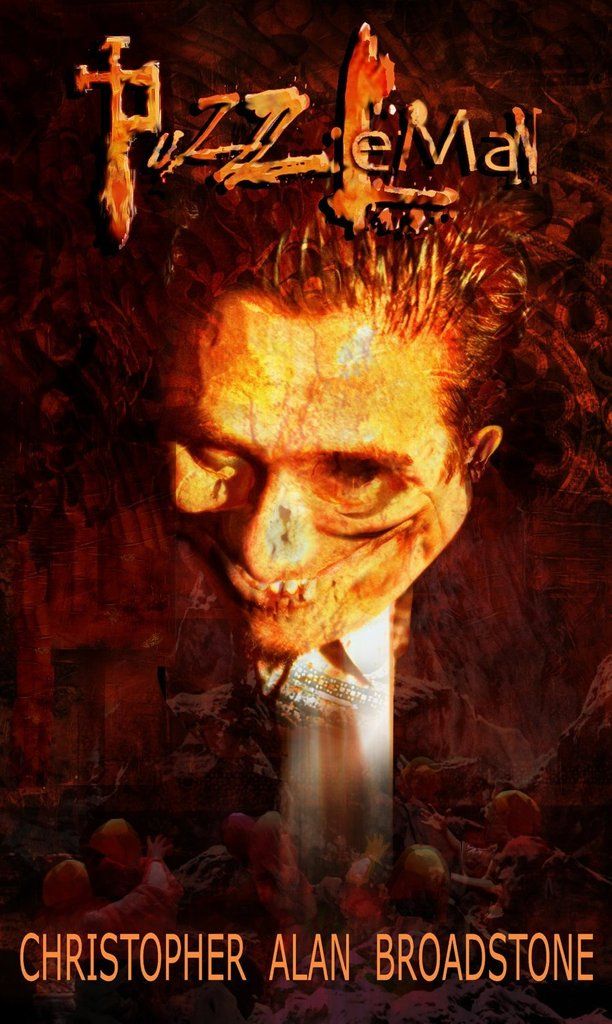 A young sculptress despondently searching for understanding after the tragic death of her infant son...
A professor of history and a beautiful French vintner, still longing for the love they shared during World War II...
A legless man seeking retribution and escape from a horror worse than death...
A retired detective itching to get back in the game...
Disparate lives, yet each meticulously woven together over time to play a special part in the Puzzleman's twisted vision of eternal life.
Into the black Cathedral Fleur du Sang and into the pipes they must go –– into a terrifying world of grumemonsters, where the inaccuracies of accepted history and the gruesome future of mankind are laid bare.
For Amanda Zimmerman, Professor John Rainbow, Jeannette Orfèvre, the legless man, and Detective Ben Henfry, the Puzzleman is a personal demon awakened into a living nightmare –– and it's up to them alone to wage their fight for sanity and salvation. A fight that swells into a harrowing escape, spanning two continents and the supernatural perversion of time and dimension. Welcome to the Pipeworld.
Welcome to truth and eternity.
Welcome to the world of the Puzzleman.
As a reader, I often come across some books that astound me. Books that take me months to finish only to pick it up again to get lost within the world and characters. "Puzzleman" by Author Christopher Alan Broadstone is such a book. This review is months late because the prose is meaty and full of depth. I tried reading this while other things in my life were distracting me which left the book feeling disjointed and confusing. If I were to review it based on that first read it wouldn't be a good score but the book and author deserved more so as a reviewer I pushed other books back in the queue and started it again.
I'm glad I did.
With no distractions, I was able to delve deep into the author's work feeling every intricacy within the plot, characters, and setting. His characters come to life, even if you would rather them not, and some will leave you squirming.
"Puzzleman" is a multi-layered engrossing read that demands your attention.