Car Nex: The Mighty and the Merciless
Author:
Joseph Ramshaw
Publisher:
Pleasant Storm Entertainment, Inc
Facebook
|
Goodreads
|
Car Nex Series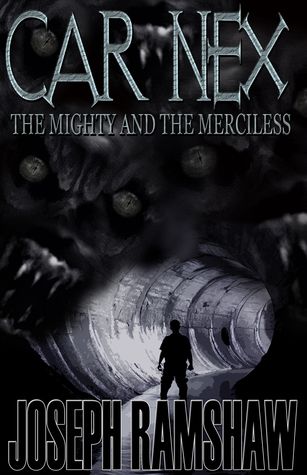 A blonde-headed space-warrior, a cold-hearted female assassin from the Wild West and a teenager who can bend and reshape the fabric of reality walk into a brothel. What happens next? In 'Car Nex: The Mighty and the Merciless', author Joseph Ramshaw ponders that question in a bloody, action-packed tale inspired by '80s monster movies and the old Toho Kaiju films. You've seen The Avengers in action, you've thrilled at the heroics of The Justice League, now prepare to meet… the Face-Punchers, a foul-mouthed collection of the world's most deadly heroes, each with their own unique powers and skills to bring to the party. When an old enemy of the Face-Punchers' conjures up a ferocious demon to destroy the world and its so-called heroes, it's up to them to put a stop to it. And there's only one way to stop a demon… with extreme violence! Heroes? Perhaps not. Face-Punchers? Hell yeah!
Terry M. West's demon is fast upon us yet again in another adaptation. Author Joseph Ramshaw takes the Car Nex and pits it against a ragtag bunch of heroes. There's so much going on in this one and the author's inspirations are clear but they never hinder or over power the beast that is the Car Nex. It's action packed, humorous, and full of fun moments that sucks the reader into this world filled with vibrant and gritty setting and characters.
It's hard not to picture this group as being an Avengers like group and again I like the charm and wit included but in the end does it live up to the vision of author Terry M. West?
Without a doubt
"Car Nex: The Mighty and The Merciless"
is a perfect adaptation for the beast and a exhilarating fun ride for the reader.