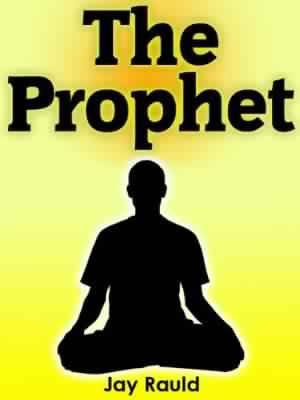 Title
: The Prophet
Author
: Jay Rauld
Published By
:
Razorline Press
Amazon:
(
US
/
UK
)|
Goodreads
|
Smashwords
Format
: E-book
Length
: 35 pages
Price
: $0.99

Greg, a reporter, is always looking for his next big story but when the mysterious figure, 'The Prophet', comes calling Greg's night goes from normal to out of this world.
Author Rauld sets up this short story simple enough with the protagonist returning home from work. He's greeted by not his wife, but a stranger sent by 'The Prophet' an enigmatic figure know for predicting major disasters. From this moment on, things begin to get wild and crazy and at times funny as well.
The story moves at a steady pace, but the twists and turns the main character experiences can be overwhelming and a bit distracting. I had to re-read certain passages to get a grip on the action.
"The Prophet" is a good mix of horror, comedy, and speculative fiction.
Other titles By Mr. Grixti: