A Life of Death Book Two: The Golden Bulls
Author:
Weston Kincade
Publisher:
Book of the Dead Press
Amazon
|
Barnes&Noble
|
Goodreads
|
Facebook
|
Twitter
|
Website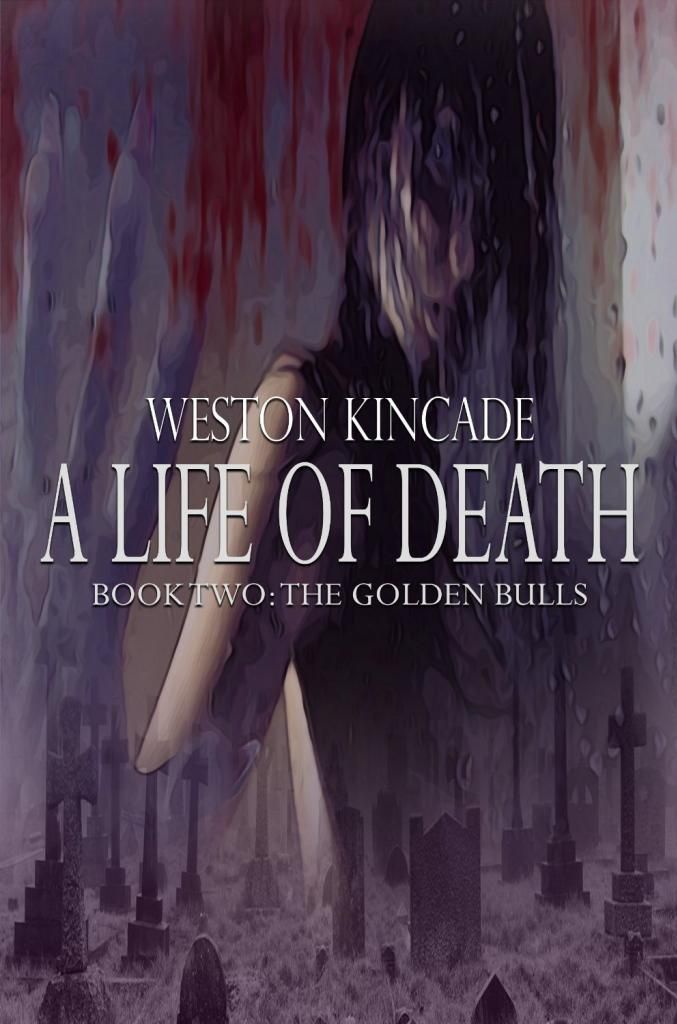 Detective Drummond traces his steps in the years since his childhood, but a mysterious serial killer who evaded the police for over fifteen years is still on the loose, annually performing ritual sacrifices and burning the victims. Alex's skills at reliving the brutal murders are put to the test when so little is left of the victims.
In
"A Life of Death: Book One"
the author introduced us to Alex Drummond a kid trying his best to cope with his father's death and the discovery of his new ability. In 'The Golden Bulls', Detective Alex Drummond must retrace his past in search of a serial killer. This is the case that pushes his ability to the limit.
The author does a great job of showing the readers how far our young Alex has come since childhood. He's now married and has a son and is a successful detective. Not only that but Mr. Drummond has learned to embrace his ability. His ability is unique but it doesn't come without it's dangers, which I'm glad to see the author delve into deeper. In the first book, it's revealed that Alex can feel pain and emotion during these experiences but in Book Two we get to see that these experiences can and do take a toll on the main character.
Drummond has a lot at risk in this novel and that helps boost the suspense and action of this second installment leaving the reader biting there nails as they continue to the next page or chapter. I found myself wanting to read for a couple minutes only to get sucked in and spend hours in the author's world.
If you haven't read "A Life of Death: Book One"(
review
), then do yourself a favor and check out both installments. Paranormal and suspense fans will not be disappointed.

ABOUT THE AUTHOR
Creative writing has always been a passion for Weston Kincade. He's helped invest in future writers for years while teaching writing. In his spare time he writes poetry and short stories in addition to his novels. He also edits and operates
WAKE Editing
when not spending time with his wife and Maine Coon cat, Hermes, who talks so much he must be a speaker for the Gods. Weston is currently working on a variety of paranormal and fantasy novels. As the wordsmithing process continues, he loves stretching the boundaries of human understanding.