The Rose Man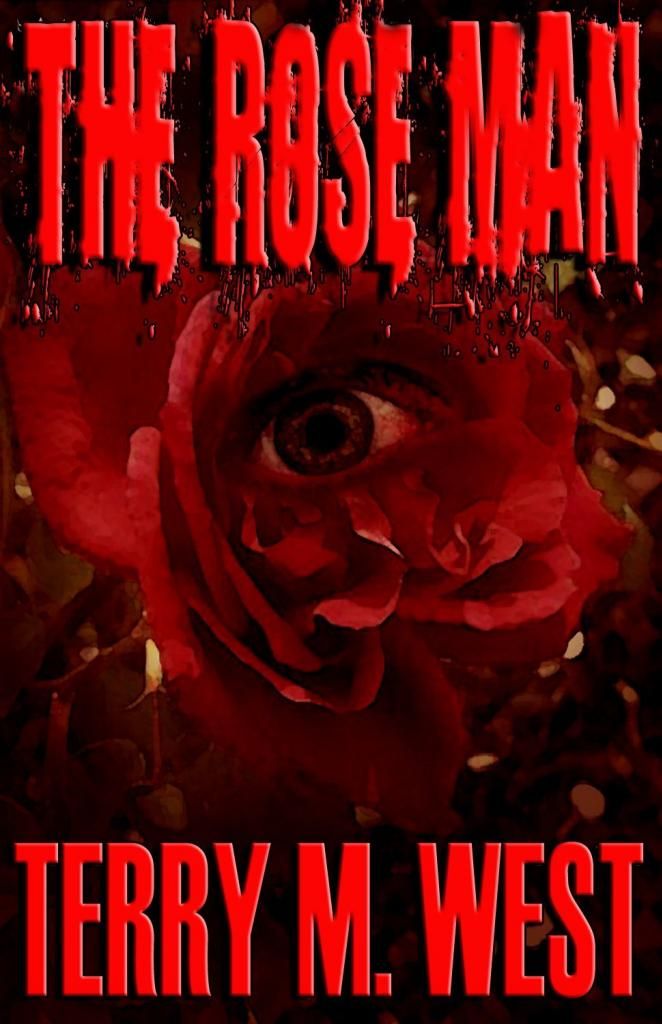 It's 1987. Dane Morrison, a middle-aged ad agency sales rep, meets an enigmatic street rose salesman during a hot summer in Houston, Texas. As Dane learns more about the Rose Man, Dane's dreams and reality become a hellish playground for the unearthly vagabond. And as Dane soon discovers, where love and hope are found, the Rose Man walks…
"The Rose Man"
is the twelfth release within the author's single shot series. In this short, Dane Morrison meets an old man who is selling roses on the side of the road. Upon their meeting, Dane's dreams and the waking world become twisted and soon he finds himself in grip of the supernatural.
The Rose Man
is a unique character that snuck through my defense. I knew with this author's previous work that I should expect a nice twist or something completely different that what I expect. In this case Mr. West caught me and boy was it ever worth it.
"I understand ," Carol replied. She crouched back over. "He's green, Dane! My husband is dead and green!"
"The Rose Man"
was thought to be lost but recently the author recovered it. It's clear why this story won first place in the1987 Guilded Quill Awards. My only complaint with this short is I feel like The Rose Man is such an enigmatic figure that he deserves more; or well the fans need more of him.
If you are a fan of Mr. West's previous works, then this is a must read. For newcomers, it's a great short to introduce you to the author's twisted mind.
ABOUT THE AUTHOR
Terry M. West is a well known author, filmmaker, actor and artist. He has written several books in the young adult field (most notably the graphic novel series, Confessions of a Teenage Vampire) and he has also written several horror short stories as well as the horror/thriller novel, Dreg. His work has appeared (or is scheduled to appear) in FrightNet,
Scream Factory
, Agony In Black, Lacunae, Jackhammer, House of Pain, Dark Muse, Moonletters, Silent Screams, When Red Snow Melts, One Hellacious Halloween, Deathmongers, Vignettes from the End of the World, Axes of Evil and Zombified 2.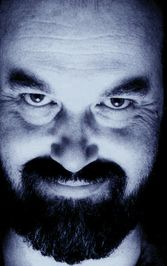 He was a finalist for the 1997
International Horror Guild Award
for a short story (The Night Out) and he made the 1999 Bram Stoker Award preliminary ballot for a piece of long fiction (Hair and Blood Machine). He was also mentioned on the 1997 TV Guide Sci-Fi Hot List.
West's books and collections include: A PSYCHO'S MEDLEY, WHAT PRICE GORY?, DEAD AWARE: A Horror Tale Told in Screenplay, CECIL & BUBBA MEET THE THANG, HEROIN IN THE MAGIC NOW, THE GIVING OF THINGS COLD & CURSED and special collectors editions of CAR NEX, MIDNIGHT SNACK and CECIL & BUBBA MEET A SUCCUBUS.
His filmography includes his debut film, Blood for the Muse (based on his comic book of the same name which was a finalist for the 1998 International Horror Guild Award for a comic) and Flesh for the Beast.
Terry currently writes and paints in southern California with his wife, Regina, and their son, Terrence. Terry is an active member of the Horror Writer's Association. Terry is also the managing editor of the Halloween/Horror website,
halloweenforevermore.com
Visit his site: terrymwest.com