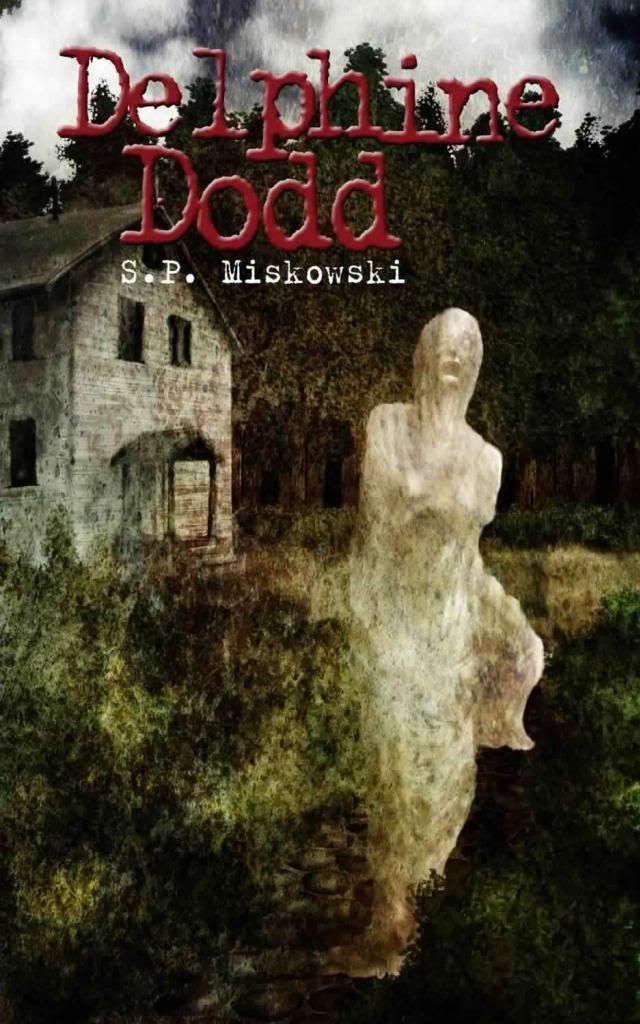 Title:
Delphine Dodd
Author:
S.P. Miskowski
(
Homepage
|
Facebook
|
Twitter
|Amazon:
US
/
UK
|
GoodReads
)
Publisher:
Omnium Gatherum
Format: E-book
Length: 107 pages
Price: $2.99
Before the town had a name, people buried their dead on the mountainside. Now Mont des Morts exists only in memory but its ghosts still haunt Delphine's family.

First in a series of three novellas set in the world of "Knock Knock".
Two sisters are left on the side of the road. Their mom abandoned them(close to their grandmother's house) to be with her current lover. It is here that the girls learn the secrets of healing and using the forest to their advantage.
This novella is split in two parts. The first, chronicling Delphine's childhood and the spooky sanitarium close by. The second, find Delphine as an adult continuing in her Grandmother's footsteps; looking for a protege to pass on the knowledge of healing.
"Delphine Dodd" is rich in atmosphere and phenomenal characters. The author weaves plot with striking details that reel you in. The small town of Skillute
is hauntingly beautiful filled with secrets.
Characters with depth, a fine-tuned plot, and poignant prose make this a must read title.
Some may find this a slow burn type of story but trust me; stick with it.