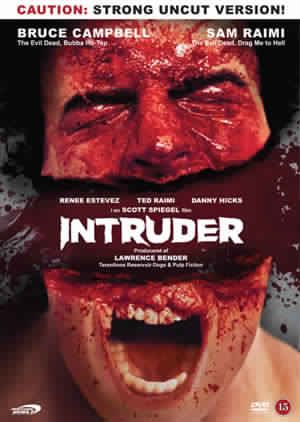 Title:
Intruder
(1989)
Director:
Scott Spiegel
Writers:
Lawrence Bender
(story),
Scott Spiegel
Starring:
Elizabeth Cox
|
Renée Estevez
|
Dan Hicks
|
Bruce Campbell
|
Sam Raimi
Genre:
Horror/Thriller
Rated:
R Length: 83mins.
Trailer
Welcome to Walnut Lake Market

Image Credit: lifebetweenframes.blogspot.com
Employees are closing up and restocking, preparing for a 'going out of business' sale, end up fighting for their lives as a killer is on the loose with murder in mind.
It is a standard plot but boy does it deliver with the thrills,kills, and mystery. Even though Bruce Campbell is billed as the top star, he only makes a brief appearance. Some are upset by this, but it doesn't bother me much. Mr. Raimi also has a few appearances in the film. These cameos were a nice touch but don't watch the movie expecting Bruce Campbell to get 'Groovy' on camera.
Image Credit: www.horrortalk.com
My only gripe with the film has to do with the female lead. Elizabeth Cox just didn't do it for me as the leading lady and would have preferred
Renée Estevez (Is she kin to Emilio?) as the lead.
Campbell,Raimi,and Plenty of Kills!
Image Credit: www.mediamikes.com
"Intruder"
is the epitome of the slasher genre. It is fun with some great kills and great practical effects.
You can tell that Sam Raimi's style had an impact on Director Spiegel. I loved some of the shots from all the different perspectives, but my favorite would have to be the shot from within the rotary phone.
Slashers For Everyone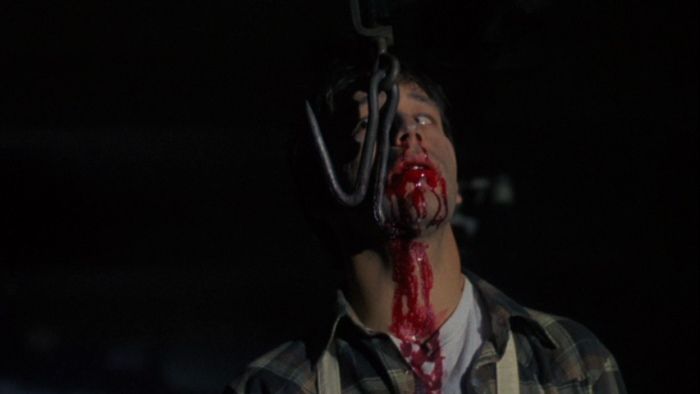 Image Credit: www.mantaraypictures.com
"Intruder"
was a blast to watch and I'll be giving it repeat viewings in the future. Despite the small role for Campbell and the mediocre performance of Elizabeth Cox, I found the film refreshing and fun. Well deserving of a five skull rating.