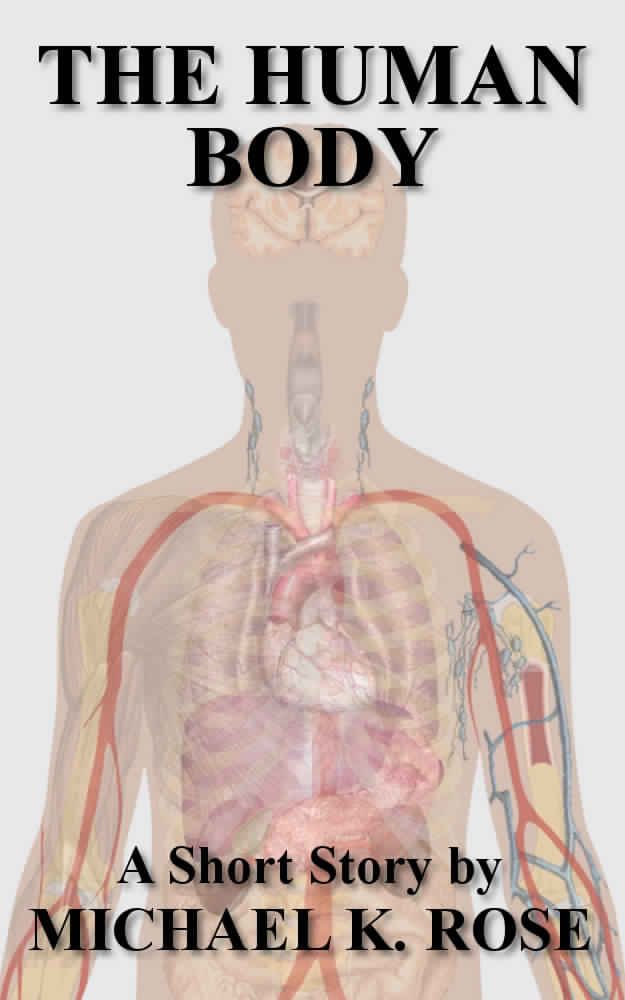 Title
: The Human Body
Author
: Michael K. Rose
Homepage
|
Twitter
|
Facebook
|
Amazon:
(
US
/
UK
)|
Goodreads
Format
: E-book
Length
: 16 pages
Price
: Free

Ted has battled with his weight all his life, never able to overcome his love for food. His body, tired of the abuse decides to take matters into it's own hands.
Mr. Rose's newest short story
"The Human Body"
is a horrific spin on a battle that many struggle with. I've battled with losing weight since early childhood, and it's no fun, but if I had to endure what poor Ted has to deal with, I would be screwed.
Ted is such a relatable character for me. Within the first few paragraphs I was emotionally attached to him. I knew his plight and felt his pain. One the author's biggest strengths is the way he writes the characters in his stories. Sure the plot, setting and etc of his works are intriguing , but it's the characters that draw me in.
"The Human Body"
gets a five skull rating from me and is a must read.
Other titles By Mr. Rose: