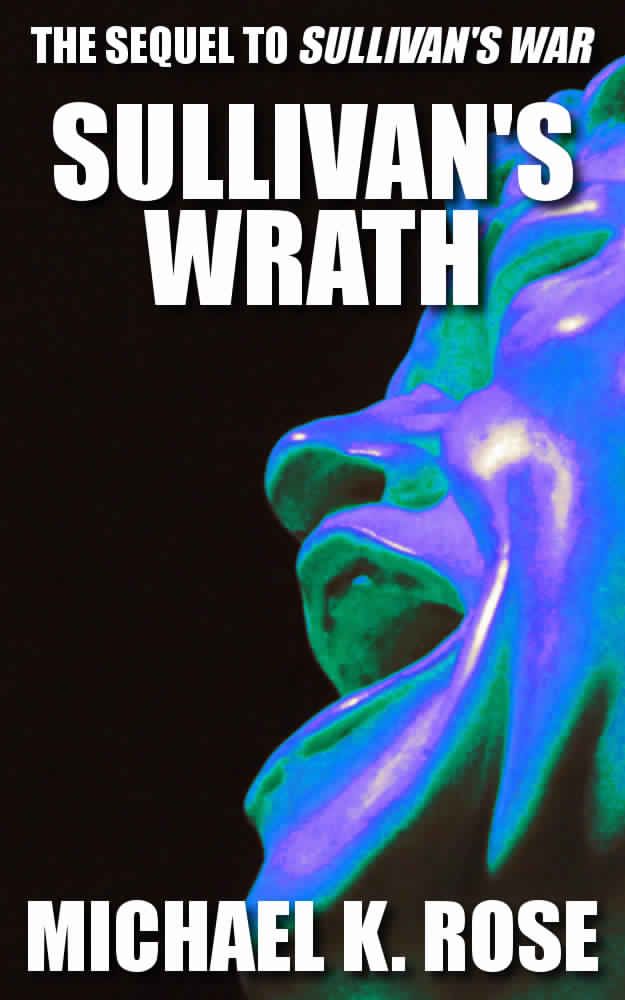 Title
: Sullivan's Wrath
Author
: Michael K. Rose
Homepage
|
Twitter
|
Facebook
|
Amazon:
(
US
/
UK
)|
Goodreads
Format
: E-book
Length
: 250 pages
Price
: $2.99

Rick Sullivan is back. While the battle for Edaline's freedom is over, Sullivan's fate is still uncertain and with the Hyperspace beings testing Frank's loyalties to the group; more is at stake for Sullivan's group and humanity.
Mr. Rose continues with a follow up to,
"Sullivan's War"
, one of the best science fiction titles I've read in a long time. His explanation of the tech and futuristic world is still accessible for non
'sci-fi'
fans.
The hyperspace entities take center stage and their plans are staggering and really escalates things for Sullivan and his gang.
Weird things begin happening on Earth as well, and the author does a great job of letting each aspect of the story play out without it getting confusing.
Sullivan's Wrath is an amazing follow up that has me salivating for what's to come.
If you haven't read the Sullivan's War trilogy and Sullivan's wrath, what are you waiting for?
Other titles By Mr. Rose: