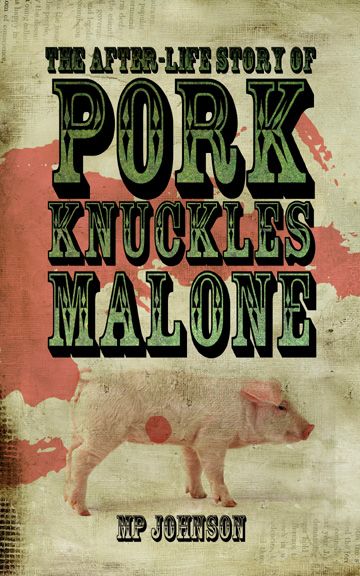 Title
: The After-Life Story of Pork Knuckles Malone
Author
: MP Johnson
Homepage
|
Twitter
|
Facebook
|
Amazon:
(
US
/
UK
)|
Goodreads
Format
: E-book
Length
: 94 pages
Price
: $2.99

Daryl, a motherless farm boy, bonds with his pet pig
Pork Knuckles
. When his father leads the pig to slaughter, against the boy's wishes; Daryl takes his pet, now a rotting with slime spewing physic powers, away from the farm in hopes of saving him.
Author
MP Johnson
has a unique style that's repulsive yet glorious. Like his previous work
"The Failure of a Professional Small Animal Inside - Outer"
, Pork Knuckles is a slimy, gross, oddity that's fucking brilliant in style and execution.
The short chapters and vivid descriptions will linger and fester in you mind long after reading. When reading works from this author, be prepared to step through the gates of the circus in your mind and witness the craziest freak show ever!