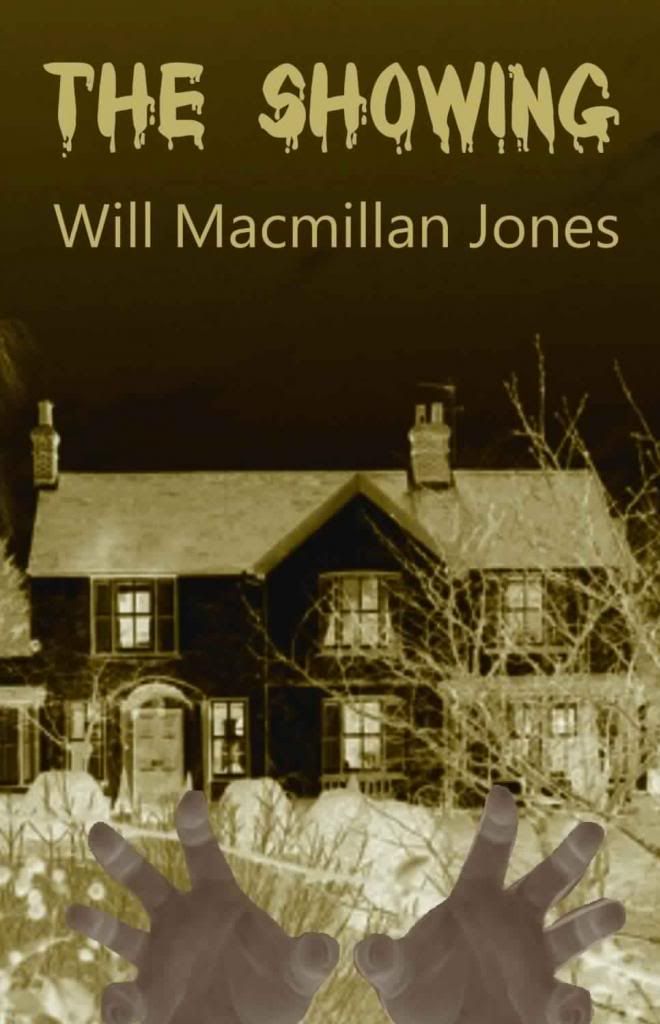 Title
: The Showing
Author
: Will Macmillan Jones
Blog
|
Twitter
|
Amazon:
(
US
/
UK
)|
Goodreads
Format
: E-book
Length
: 196 pages
Price
: $.99

Mister Jones knows the house. He knows the evil that resides in it as well from his childhood visits. It was his Grandparents house and everyone in his family knew that evil lurked within it's halls. When the house goes up for sale, Mister Jones can't resist the urge to take another look; but will his curiosity be his downfall?
The author, Mr. Jones, has crafted a chilling classic haunted house tale that oozes a steady stream of dread. I love stories of hauntings and
"The Showing"
meets all the requirements I look for in a good haunted house story:
A house worth haunting- Mister Jones Grandparents house is the perfect example of a good haunted house. Spooky interior and exterior that the author described well.
A worthwhile protagonist- Mister Jones makes a good, albeit unwilling, protagonist. He knows that something is off with the house;he has experienced it and wants nothing to do with it, but once people go missing and the police get involved, he feels that it is up to him to take responsibility and stop the haunting.
A worthy antagonist- The spirit haunting the family house is down right evil. Snatching women who are left alone in the house and freaking everyone out with it's other-worldliness.
It took a few chapters for me to get a grip on some of the dialog and settings(it's based in England), but I soon acclimated myself and everything went smoothly until the epilogue.
I may have over looked something, but the epilogue confused me and after reading it twice I'm still left scratching my head. I feel, without the epilogue 'The Showing' would have had a stronger ending.
Overall, it is a worthy read if you are into haunted house stories.