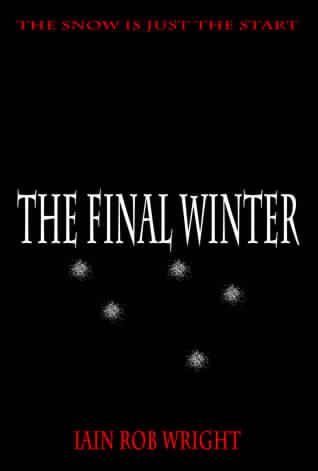 Title
: The Final Winter
Author
: Iain Rob Wright
Homepage
|
Blog
|
Facebook
|
Twitter
|
Amazon:
(
US
/
UK
|
Goodreads
Format
: E-book
Length
: 253 pages
Price
: $3.63

A mysterious snow storm ravages nations around the world. Inside an english pub, a group of ordinary people take refuge from the cold and hope to ride out the storm. Soon they realize that the storm is hiding malevolent forces and that surviving might not be easy as the thought.
"The Final Winter" is my first title from author Iain Rob Wright and one gripping apocalyptic tale. The characters were well developed, especially Harry; a depressed man who has lost everything close to him, drowning his sorrows and mistakes in ale.
Mr. Wright use of humor throughout lightens the tone of the story a bit but when it's present ti fits with the characters or circumstance.
I've seen other reviews that claim the author cheated the readers with the ending. Usually I would agree, but in the case of "The Final Winter" the ending fits with the overall tone of the story; so in this case it works and I'll give the author a pass. The ending works and is enjoyable to me.
Mr. Wright has also included several short stories featuring different viewpoints from within
"The Final Winter"
story. These are a quick read and give a little more insight into the main story. Also included is "The Peeling of Samuel Lloyd Collins" and a preview of "Animal Kingdom"
With
"The Final Winter"
under my belt, I look forward to reading more of the author's works.
Other titles By Mr. Wright: