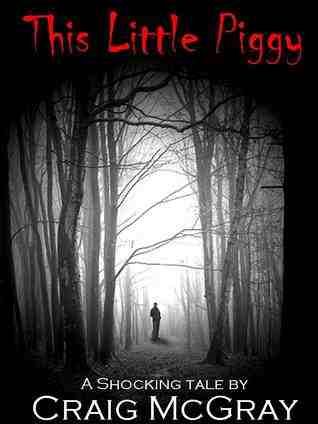 Title:
This Little Piggy
Author:
Craig McGray
(
Homepage
|
Facebook
|
Twitter
|Amazon:
US
/
UK
|
GoodReads
)
Format:
E-book
Length:
11 pages
Price:
$0.99

"This Little Piggy"
, is a short story by author Craig McGray(
"The Somnibus: Book 1"
). James wakes up in a culvert stuffed with human remains. Unable to remember the events that placed himself in this dire situation, he struggles to find a way out of the pipe. Once out of the vile pipe he realizes that surrounded in death might be the safer option.
It is a brutal short story that brings it all to the table and leaves nothing to chance. Do yourself a favor and read it now!