This weeks prompts are: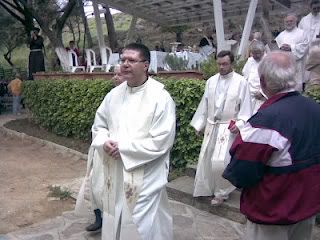 and the word Association
The Association
"Are you okay," asks Ramon, patting Carlos on the shoulder, "It's natural for first year jitters."

Ramon's thick frame and tattoos looked out-of-place in the white robe. He was Carlo's witness into 'The Association"; a group of neighborhood elders established the secret clan to rescue young teens in gangs.

Carlos had no doubts about the group, Ramon was proof enough that the outreach program worked. A long time gang leader and multiple times in prison had turned him into a killer but 'The Association' rehabilitated him into a perfect citizen and mentor.

Carlo's only father figure was Ramon and he would do anything to become an associate like him. The sight of blood made him sick; the sacrifice could not be stopped and he wouldn't let Ramon down.

"I'm fine brother," he says, smiling back at his father, "Let's go. The world needs cleansing."

Flash Fiction Flourish is the brain child of
Rosalind Smith-Nazilli
. Each Saturday a prompt is posted and everyone is welcome to participate. The only rules are that the flash fiction no greater than 150 words and the word prompt must be included in the piece. The picture is there to inspire you as well.