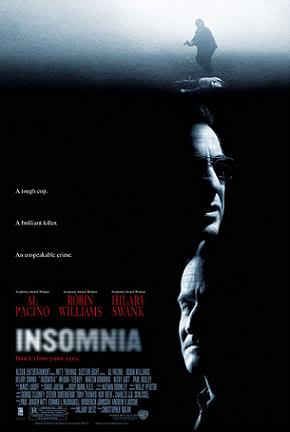 Insomnia
Directed By:
Christopher Nolan
Starring:
Al Pacino
,
Robin Williams
,
Hilary Swank
Rating:

* * * *
Synopsis:
A police officer investigating the murder of a 17 year old girl in Nightmute,Alaska,suffers from insomnia due to the constant daylight and guilt from current and past misgivings all the while hunting down the killer.
A remake of the original
Norwegian film
,Christopher Nolan hit pay-dirt with this film.A superb cast and great script lead to a great viewing experience. Williams and Pacino work well together and it shows but the shining star to me is Hilary Swank. It is a great thriller that everyone should watch before they die.