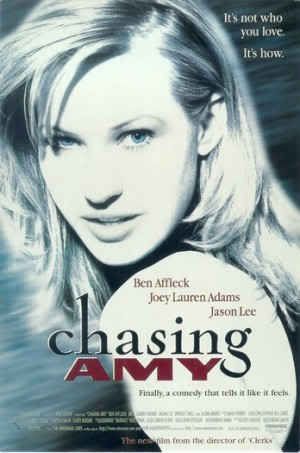 Chasing Amy
Written and Directed by:
Kevin Smith
Starring:
Ben Affleck
,
Jason Lee
,
Joey Lauren Adams
SYNOPSIS:
Holden McNeil,a comic book artist falls for Alyssa Jones, also a comic book artist who is lesbian.
A romantic comedy/drama written and directed by Kevin smith in 1997,Chasing Amy is without a doubt my favorite film out of the other Askewniverse films.I love all the little cameos that happen in this film and the other Kevin Smith films. It's a love story laden with frank dialogue and sexual references and chocked full of humor, Everything I like in my movies. A must have for any Kevin Smith fan.