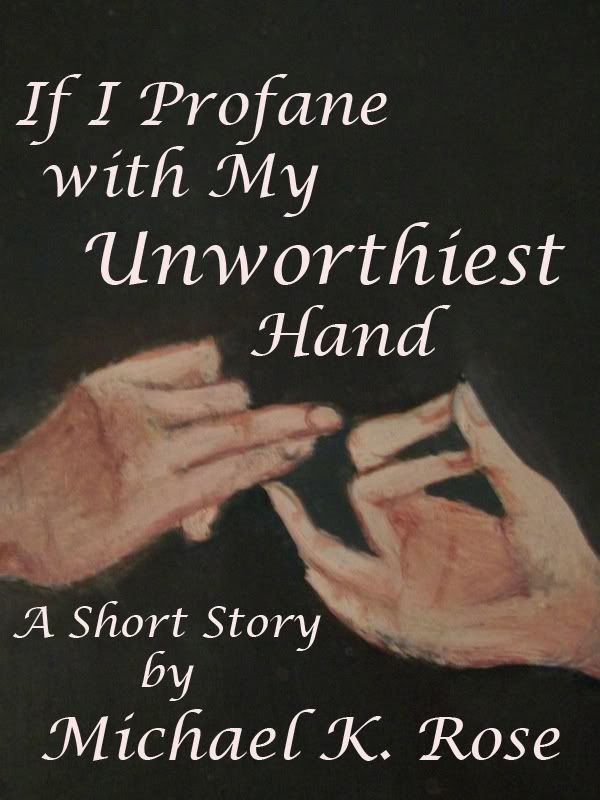 If I Profane with My Unworthiest Hand by Michael K. Rose
Title:
If I Profane with My Unworthiest Hand
Author:
Michael K. Rose
(
Homepage
|
Facebook
|
Twitter
|
Amazon:
US
/
UK
|
GoodReads
)
Format:
E-book
Length:
3,000 words/12 pages
Price:
$0.99
Rating:
* * * * *
Summary:
Also part of "Inner Lives: Three Short Stories" , George and Susan Reed have lived a quiet life. But it has also been a life of quiet resentment, a life spent tolerating minor slights and annoyances. Those resentments finally catch up with them when George decides to assert himself and lead the life he wants to live, free of his wife's judgement and disapproval.
In "If I Profane with My Unworthiest Hand" Mr. Rose crafts a juicy cerebral short story that starts normal but soon veers off course leading the reader on an outstanding ride through the downfall of a married couple.
Don't be fooled into thinking this is just an other failed love story because it's not. The age-old debate of Science versus Religion enters and a man must choose his marriage or the greatest scientific discovery.
Mr. Rose hits all the marks with this one making it one of my favorite short stories.