Tune in to Without Your Head Horror Radio - Live Thursdays
Recap of Steven Kostanski and Jeremy Gillespie on
by Vic Schiavone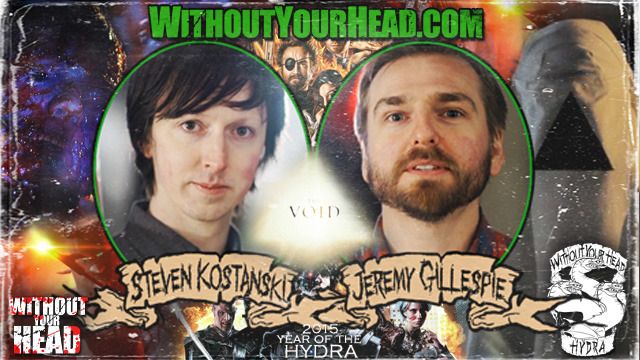 Hosts Nasty Neal and Annabelle Lecter welcomed Steven Kostanski and Jeremy Gillespie, writers/directors of the upcoming horror/sci-fi film "The Void", to Without Your Head Horror Radio to discuss the new movie as well as some of their previous projects for
Astron-6
.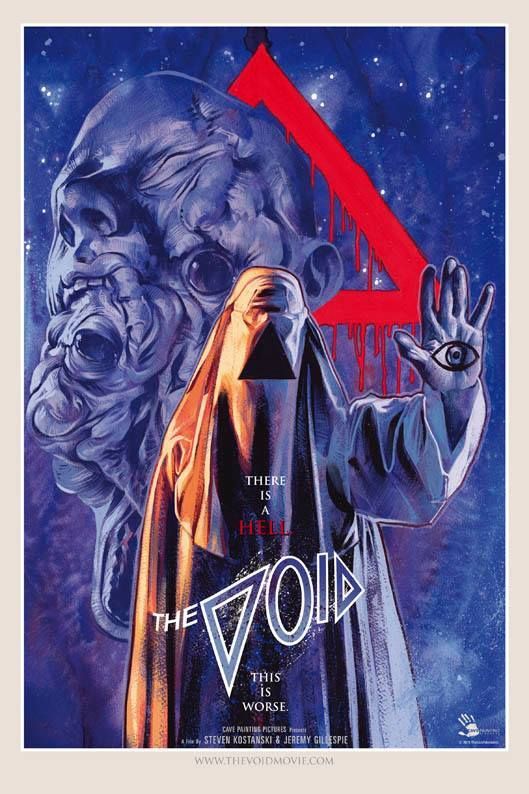 Highlights included the following:
WYH: "The Void" seems like a more serious movie when compared to some of your previous work. Why did you decide to do a serious horror/sci-fi film?
JG:

"We're fans of that kind of stuff and we've been making comedy horror things for ten years at this point, so we thought it might be fun to try something new. And we have done some less comedic things over the years, even if you look through the Astron-6 stuff there's some not so funny movies."
SK:

"We spent enough time talking about making a legitimate horror movie, we thought it was time to actually try and dive into one. That's where "The Void" came out."
WYH: With "The Void", what do you think you'll be delivering to fans in the horror world that they might not be getting otherwise?
JG: "Well, I would say we are pretty confident that we've got something good. We've been working on it for a couple of years here and there so it's been a long time in the making and I think we've got an atmospheric, kind of surreal creature effects horror movie."
SK:

"It's really like a good culmination of everything we like about horror movies crammed into one movie. You've got creatures and atmospheric, all sorts of different horror tropes that people like but I think with our own creative spin on it, so I think there's going to be a lot for people to sink their teeth into."
WYH: You put a high bar out there for the level of special effects (creatures) you're working on by drawing inspiration from several classic films. What can you say to people about those inspirations and where that will potentially go in the film?
SK:

"I think beyond just the design of the creatures themselves, it's also a wave filming these creatures that I think has been lost in the past twenty years of film-making. With the advent of CG, HD, and different styles of filming, nobody does atmospheric creature stuff anymore. It's like everything is played either in a silly comedy-horror fashion or it's something that's all CG that isn't quite as convincing. I'm sure you guys have seen the remake of "The Thing", which is not even remotely as effective. So, I feel like aside from just the design of the creatures themselves, really it's how they're presented that's the most important part. I think that's bringing it back to a more 70's and 80's fashion of shooting that I think we haven't seen since then. That's the important thing that we're bringing to the table."
WYH: Do you think that HD is a reason you haven't seen a lot of practical effects/creature movies in modern days?
SK:

"It just goes back to the way things are being shot now. It's more about capturing the information and doing it in post. Everything these days is about designing and making all these effects after the fact as opposed to building them beforehand and then everything's there…Now they just show up with a tennis ball on a stick and it's "We'll put a thing in later."… That's just the style of filmmaking; it's not really conducive to that style of creature movie."
JG:

"I think the world of color timing and stuff has also affected that because things are shot as bright as possible so they can be taken down later during color timing, and I think it all just comes down to how you shoot it. If you watch "Alien" in HD, it still looks incredible and you're not seeing anything that they weren't intending you to see."
Other topics discussed included:
Do they think that there is a revolution in horror due to all the Independent films being released?
What are their thoughts on remakes in general?
What are some points of pride in their careers in terms of the art that they've produced?
Have they had any negative feedback about their style of humor because of some of the dialogue in their movies?
Be sure to check out the
WYH Facebook Group
and join in with Neal, Annabelle, and the rest of the headless ones.