Car Nex: Storm
Author:
Kerry E.B. Black
Publisher:
Pleasant Storm Entertainment, Inc
Amazon
|
Facebook
|
Goodreads
|
Twitter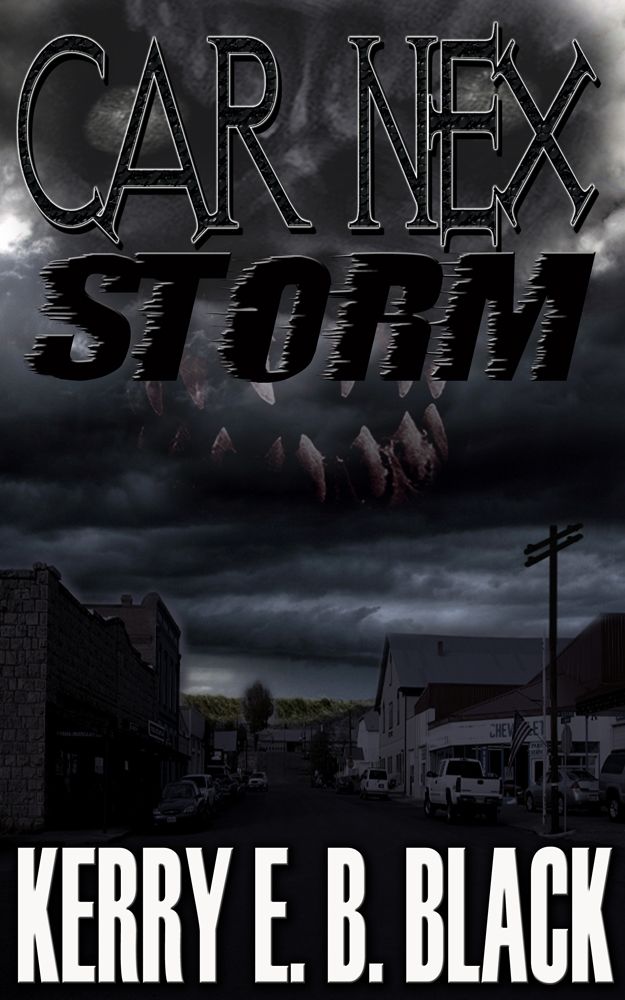 Mariah Dawn is a reporter for the Haunting Texas Landmarks website. She travels to Pleasant Storm, Texas to visit the scene of the 1965 Campbell Massacre. While photographing the decaying remains of the farm for a piece on the anniversary of the murder spree, she finds an ancient book hidden on the premises. Mariah enlists the aid of Theresa Noble, her best friend and linguistic anthropologist, to translate the book. But as the words are revealed, the evil responsible for the Campbell tragedy is once again unleashed. A storm is brewing. And it won't be pleasant.

The Car Nex story series presents tales from a variety of horror authors based on Terry M. West's wicked demon, the Car Nex.
The Car Nex has been thrust upon the world yet again thanks to Author Kerry E.B. Black. In Car Nex: Storm we are back in Pleasant Storm, Texas revisiting the setting of Author Terry M. West's original Car Nex.
"It's tethered to me. I said the words. I have to die so it will."

The main protagonist, Marian Dawn, is a reporter doing a piece for the Haunted Texas website. She revisits the Campbell farm and enlists the aid of her friend, Theresa. Storm is part of a new Car Nex series where the beast originally crafted by Terry M. West is being re-imagined by several authors.

Like the other Car Nex title in the series this one packs a punch as the author unleashes the demon. Author Black does a great job of transporting the reader into this blood soaked world while keeping the Car Nex as deadly as ever.