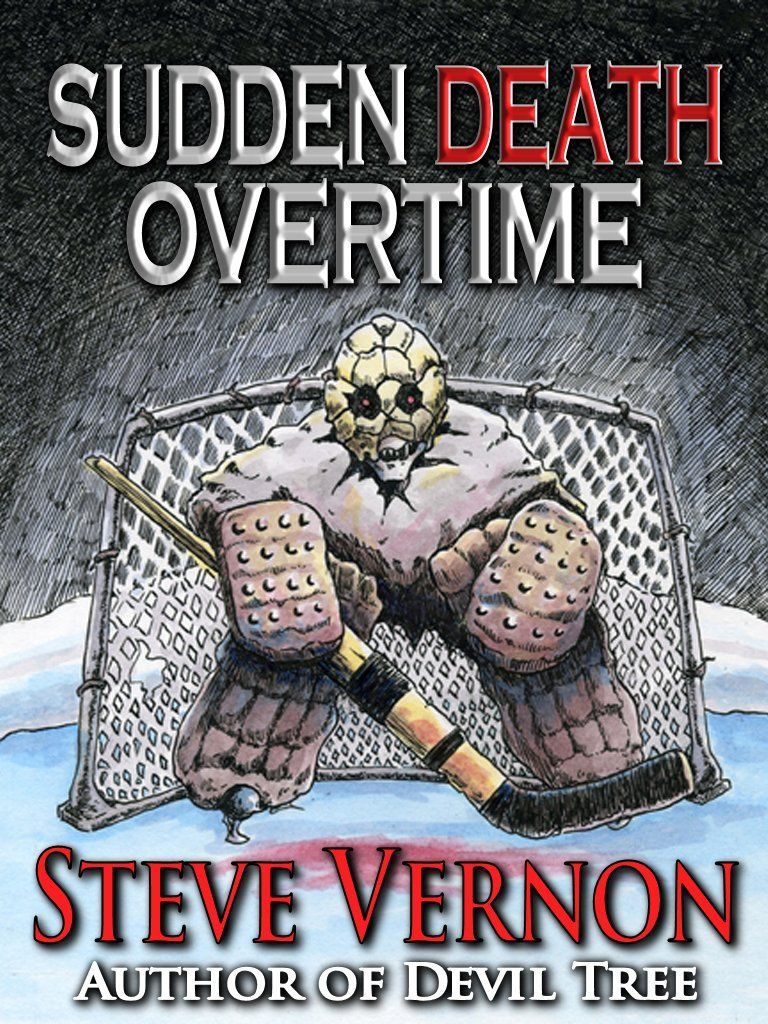 Title:
Sudden Death Overtime
Author:
Steve Vernon
Homepage
|
Twitter
|Amazon:
US
/
UK
|
GoodReads
Format:
E-book
Length:
123 pages
Price:
$2.99
The Northern Labrador coast, home to Sprague Deacon and his three friends, finds itself stalked by a mysterious tour bus. This is far from a normal tour bus as it's occupied by nasty bloodthirsty vampires, feeding upon the citizens. Sprague and his friends make up the local bush league hockey team, and they are Labrador's last hope.
What do you get when quirky Canadian humor, hockey, and vampires are combined?
In the case of author Steve Vernon's(
Devil Tree
)
"Sudden Death Overtime"
you get a fun bloody ballet on ice. Well,
okay it's no ballet..
more like goriest high stakes hockey game ever witnessed. Yeah, that's it!
Wielding razor sharp rows of teeth, these vampires are not sissies, but I feel the author could have developed them more. I never felt fear when these vile beasts were on the loose. Sure they do what all vamps do; kill and drain people, but they lacked oomph or a tenacity that I expected them to have.
The writing is crafted well blending humor and horror. The humor may not be to everyone's liking, but I found it fit the characters and tone of the story.
Final Word:
Coming
in at around 123 pages, this
novelette is a good way to lighten the mood with good characters and laughs, but it doesn't bring the scares I'm usually looking for. It's worth a read for sure. Check it
out along with the author's other works.