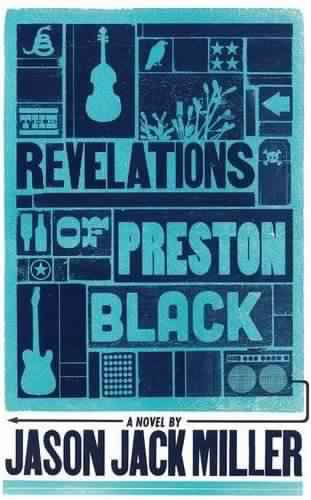 Title:
Revelations of Preston Black
Author:
Jason Jack Miller
(
Home
|
Facebook
|
Twitter
|Amazon:
US
/
UK
|
Goodreads
)
Format: E-book
Publisher:
Raw Dog Screaming Press
Length: 236 pages
Price: $2.99
Preston Black has hell hounds on his tail and the only way to end it is to return to the crossroads. Last time his best friend died and he almost lost his brother, but the stakes are higher now. What will Preston Black sacrifice to save everything he holds dear?
"I tried to run, but stumbled, and she replaced my dreams with lies."- Preston Black
The third entry in "Murder Ballads and Whiskey" series, 'Revelations' is a punch to the gut that feels glorious. Preston and Katy are recovering and touring with Pauly spreading their music and enjoying it all.
Things don't last though, as a group of religious fanatics begin to protest the concerts.Not satisfied with protesting they escalate matters that sends Preston on a journey back to crossroads.
There are several scenes that I really love, but the 'Black Baptism' and the confrontation at the end are two of my favorites. I hesitate to delve deep into the book as it's best if things aren't spoiled, but I will say this; READ IT!
Author Jason Jack Miller is a master at crafting realistic worlds and characters, and infusing them with the supernatural.