GHOSTDANCE: SHOWDOWN AT CARTHAY CIRCLE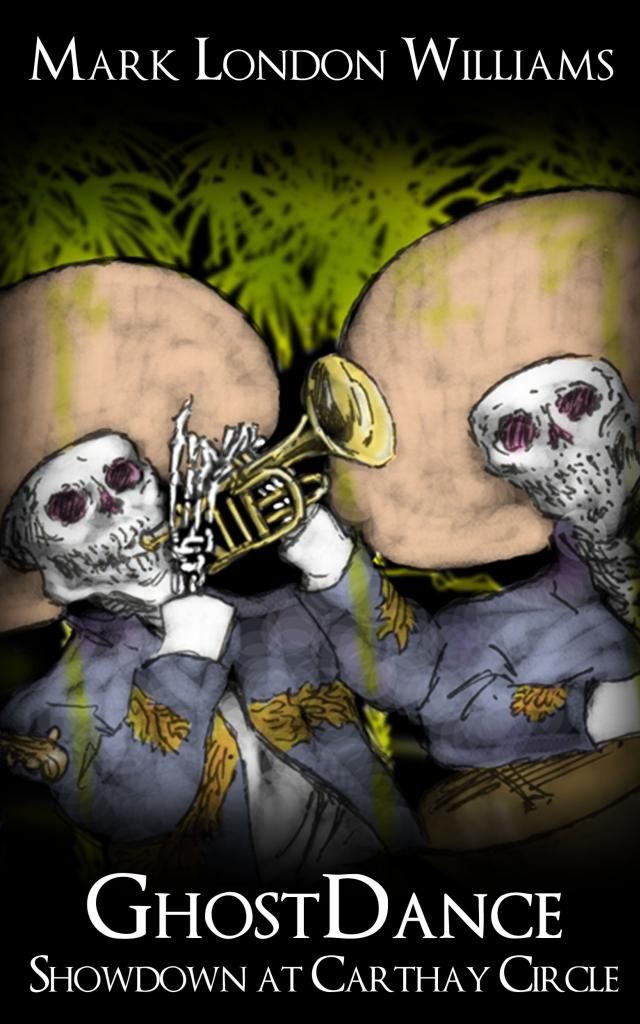 From the Author of
"Danger Boy"
, comes a historical supernatural tale like no other.
Mark London Williams' "GhostDance: Showdown At Carthay Circle" is his first book-length fiction for adults.
Wolf Bob knows there's something seriously messed up in Los Angeles when skeleton mariachis are serenading the populace and magical creatures are taking the city by storm. It's 1937, and ghosts are invading Hollywood during the premiere of Disney's "Snow White". Leon Trotsky is writing cowboy scripts in Mexico and bible epics are being filmed in the Mojave. If he can figure out who the mysterious "GhostDance" is, he might be able to put things right.
GhostDance: Showdown At Carthay Circle can be found on:
Smashwords
Amazon
Goodreads
ABOUT THE AUTHOR
Mark London Williams writes books in the wilds of L.A., while contemplating dimensional rifts and hidden histories. He's also a columnist for the paper "Below the Line," where he writes about Hollywood and its discontents. He's slung ink and pixels for Variety, the LA Times, and other on and offline publications. He's scripted comics, published a coyote poem or two, and had a slew of produced plays, in venues ranging from California to London. He also teaches writing, at Disney's Creative Academy, the Sewanee Young Writers' conference, and other places. He draws fairly constant inspiration from his two sons, who are growing so fast, the dimensional rift may actually reside in his own living room.