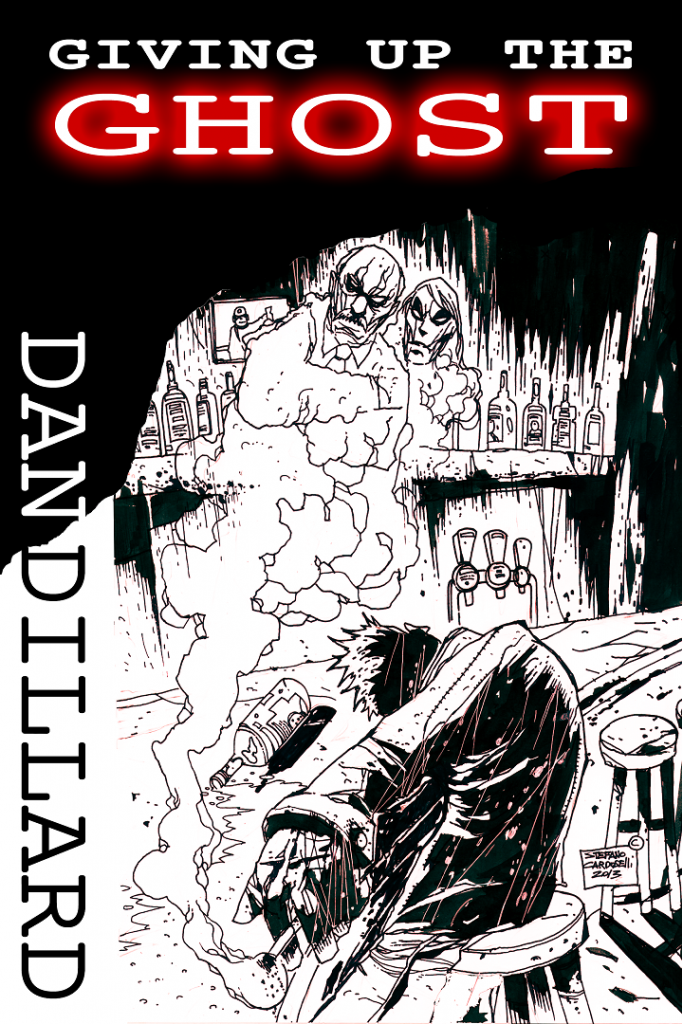 Title: Giving Up The Ghost
Author: Dan Dillard
(
Homepage
|
Facebook
|
Twitter
|
GoodReads
|
G+
)
Format: E-book/Paperback
Release Date: June 2013
"Giving Up The Ghost" is about Gerry Sheffield, an immoral drunkard and drug user, who mooches off his parents good will. Missing their son and tiring of his soulless antics, Bill and Margo, decide the only way to set their son on the right path is to haunt him.
A mixture of the paranormal, dark comedy, and a love story, "Giving Up The Ghost" is fresh and enjoyable. Gerry, is without a doubt the most hideous character I've read in a while and just when I started to believe that he could change; all hell breaks loose. Throughout the story I felt sorry for his parents(Bill and Margo) as they put up with his shit and worried about their only son.
It is not all dark and bleak though, the author mixes in comedic moments within the story that only help strengthen the characters.
I thoroughly enjoyed "Giving Up The Ghost" and recommend everyone reads it once it launches in June 2013.
Other Titles By Mr. Dillard: