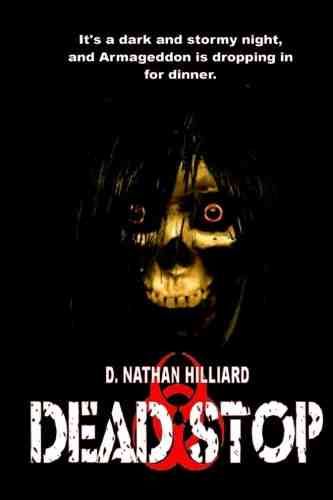 Title:
Dead Stop
Author:
D. Nathan Hilliard
(
Homepage
|
Facebook
|
Amazon:
US
/
UK
|
GoodReads
)
Format:
Ebook
Length:
304 pages
Price:
$0.00
FREE

D. Nathan Hilliard brings the scares with
"Dead Stop"
. The past of Masonfield rises as the town is on the brink of a major storm. the inhabitants of the Textro Truck Stop must band together to survive the dangers that approach.
The cast of character in this zombie novel are typical but not cookie cutter stereotypes. You have Deke and Harley, friends, set out on a romantic dare. Stacey, Marisa, Benny, and several other patrons at the truck stop. There's budding romance, gore, and a bit of comedy as well.
The author's use of description is the key and really helped sell the book for me, also the science behind the plot is plausible and interesting. I got a kick out of the 'Buddha Boy' character as well, very menacing.
In closing,
"Dead Stop"
is a great read that kept me on the edge waiting for whatever would come.