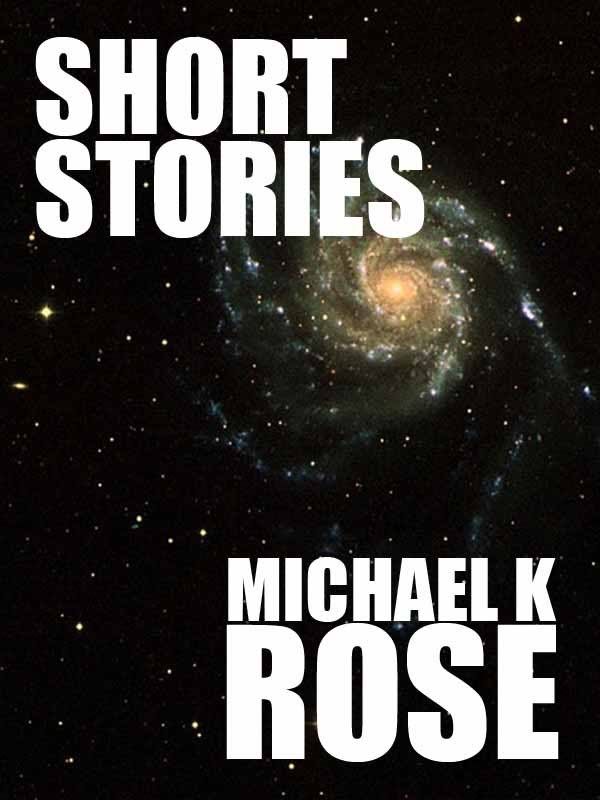 Title:
Short Stories
Author:
Michael K. Rose
(
Homepage
|
Facebook
|
Twitter
|
Amazon:
US
/
UK
|
GoodReads
)
Format:
E-book/Paperback
Length:
127 pages
Price:
$3.99/9.99
Rating:
* * * * *
Summary:
Every so often, a writer comes along that changes the way you see the world around you. For me, Michael K. Rose is that author, his writings while entertaining make me contemplate life, love, and the future.
"Short Stories" is a collection of stories that explore humanity and the unknown.
"Sergeant Riley's Account"
,
"Sleep"
,
"Inner Life"
,
"Mahler's Tenth"
, and
"If I Profane With My Unworthiest Hand"
; previous stories by Rose flesh out this collection with several other new tales.
It's hard to pick a favorite of the new group of tales, but
"Pedro X."
is one that clings to the recesses of my mind. It is a powerful read that strikes close to the heart(for me).
What else can I say? Stop reading this review and purchase
"Short Stories"
to find out just how good Michael K. Rose is.