"Short Stories"
is a collection that probes the outermost regions of humanity blending science fiction,supernatural,and suspense into a work of art. Thanks to Mr. Rose's generosity, I have a copy available to offer one lucky reader.
I'm not going to make it easy for you.
In order to win this great collection, you will have to let your creativity run wild and write a short story 800-2,000 words in length.
To help you out I have provided a few lines from
"Short Stories"
as inspiration.
Choose one and let your imagination soar.
Passages from "Short Stories":
"This book was relatively unremarkable for it's time. It was the era of colonization and expansion." - "Sergeant Riley's Account"
"The stranger was stroking his thumb across the bristles of Dave's toothbrush." -"A Random Selection"
"It's just a sip,darling. It won't hurt him." - "Pedro X."
Deadline is Friday July 13th.
Rules:
Whichever passage you choose, it must be included in your story.
Entries less than 800 words or greater than 2,000 words will not be accepted.
No Pornography! Gore,sex,blood, and etc is fine but if I consider it pornographic it's out.
Any genre is accepted(keep in mind rule 3).
Deadline is Friday July 13th.
One entry only. Entries are to be posted as a comment on this post.
I will read through each entry and pick the best story. The winner will be contacted and the prize will be sent via email in epub or mobi format.
The winning story will be showcased here and the author will be interviewed if he/she wishes to participate.
Any questions feel free to comment.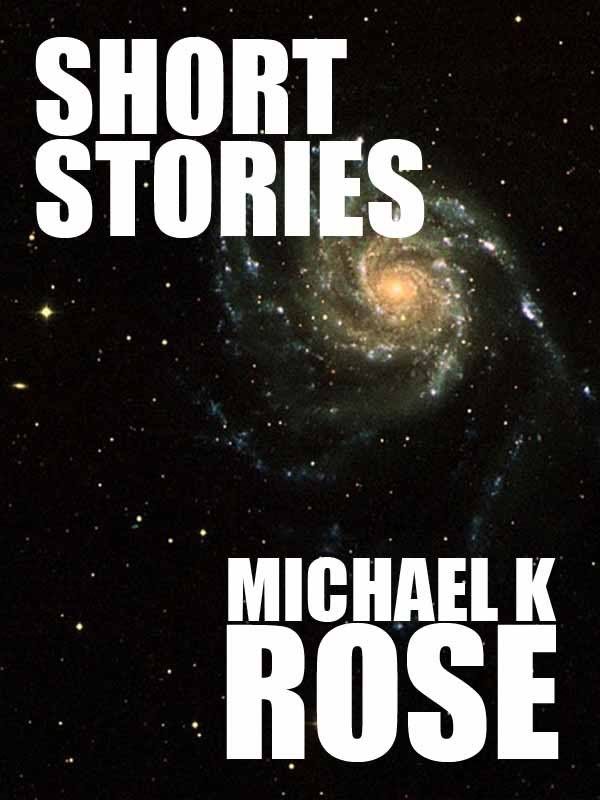 Short Stories by Michael K. Rose
The science fiction stories of Michael K. Rose can most accurately be described as eclectic. He is best known for his science fiction adventure series Sullivan's War and in this collection you will find stories that adhere to the strongest expectations of the genre, such as "Sergeant Riley's Account," "Sleep" and "A Random Selection."
But you will also find stories that, while speculative in nature, owe more to literary fiction than anything else. Works such as "Main & Church," "Inner Life" and "Pedro X." explore the psyche as opposed to the outer reaches of the galaxy. Whatever your tastes, you are bound to discover many favorites amongst these ten stories.
The first five have been previously available electronically but this is their first appearance in print. The last five stories are new to this collection.
Contents:
"Sergeant Riley's Account"
"Sleep"
"Inner Life"
"Mahler's Tenth"
"If I Profane with My Unworthiest Hand"
"A Random Selection"
"Main & Church"
"The Tunnel"
"Pedro X."
"The Vast Expanse Beyond"
eBook Editions Available at:
Amazon's U.S. Store:
Amazon's U.S. Store
Amazon's U.K. Store:
Amazon's U.K. Store
B&N's Nook Store:
Barn's and Noble
All Other International Amazon Kindle Stores:
Other Links
Signed print copies are available from the author:
Signed Copies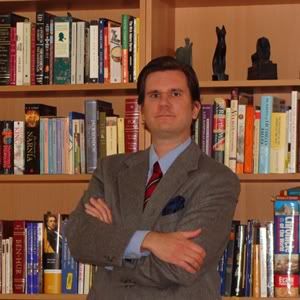 Biography
Michael K. Rose is the author of the science fiction adventure series Sullivan's War. He grew up in Arizona, where he now resides, after spending part of his formative years overseas and in Maine. When he is not writing, Michael enjoys reading.
He is a lover of classical music and regularly attends performances of the Phoenix Symphony and Arizona Opera. He also enjoys tabletop and card gaming.
He is an avid and enthusiastic traveler and has visited nearly thirty countries on four continents.
Michael holds a bachelor's degree in Anthropology from Arizona State University.
To connect with Michael, please visit the following links:
Website:
michaelkrose.com
Blog::
myriadspheres.blogspot.com
Twitter:
@MichaelKRose
Facebook:
Michael K. Rose's Facebook Profile