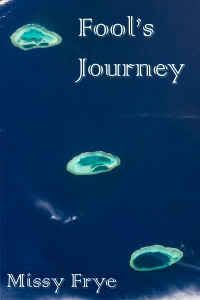 Title:
Fool's Journey
Author:
Missy Frye
(
Homepage
|
Facebook
|
Twitter
|
Blog
|
SmashWords
|
GoodReads
)
Format:
E-book
Length:
4379 words (approximate)
Price:
Free
Rating:
* * * *
Summary:
Maksim Kazakov is a thief with plenty successful heists under his belt but his next job is full of risks. Tasked with nabbing a rock claimed to have mystical healing powers for his ailing nephew, Mak must race against time and deal with an unseen circumstance in order to save his nephew's life.
I'm back with another review for a short story by Missy Frye. "Fool's Journey" is a tale wrapped in magic and mysticism and tenderness. Mak may be a thief but he has a heart and it shows. I wish more about the character Rashmi was divulged but the sense of mystery surrounding her helped the story.
Overall "Fool's Journey" was a great read and Missy Frye has the skills to make it far. I will be on the look out for her work in the future.