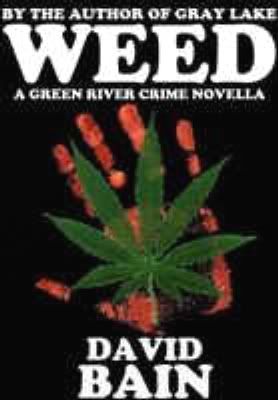 Weed A Green River Crime Novella
Title:
Weed A Green River Crime Novella
Author:
David Bain
(
Homepage
|
Facebook
|
Twitter
|Amazon:
US
/
UK
|
GoodReads
)
Format:
E-book
Length:
150 pages
Price:
$2.99
Rating:
* * * * *
Summary:
James, a dead-beat dad, is unemployed and on probation living with his grandmother. Instead of visiting the temp agency, he visits Mickle(A friend of his cousin). Once James finds Mickle's inventory of weed, he makes a decision that will change everything.
David Bain has a true gem in this crime novella set in Green River. His writing style is inviting and crisp and once you start it will be hard to put down.
"Weed"
has everything a crime story needs; great characters,action,drugs,and guns. The breakout character for me is Mickle. I hated James and found the ending a satisfactory means to an end.
I hope the Mickle chaacter shows up in other works by Mr. Bain. For the price
"Weed A Green River Crime Novella"
can't be ignored.