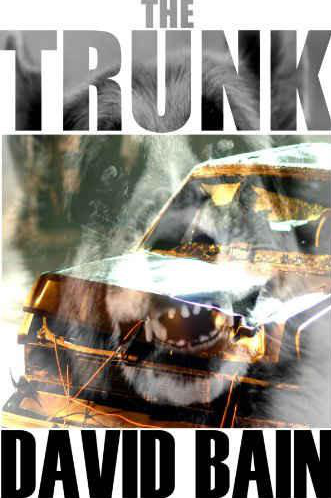 The Trunk: A Killer Ghost Story
Title:
The Trunk: A Killer Ghost Story
Author:
David Bain
(
Homepage
|
Facebook
|
Twitter
|Amazon:
US
/
UK
|
GoodReads
)
Format:
E-book
Length:
21 pages
Price:
$0.99
Rating:
* * * * *
Summary:
Mike owns a junkyard as part of a few shady deals. He keeps the place as long as he looks the other way when vehicles are dumped there. The arrival of a stranger finds Mike locked in the trunk which the stranger claims to be haunted by a killer dog.
I love ghost stories and this one doesn't fail. If Cujo were to meet The Sopranos mixed with the paranormal, "The Trunk" would be the outcome. Bain's engaging writing style is present and the main character Mike is perfect for the likeable con. "The Trunk: A Killer Ghost Story" is another story by David Bain that hits the spot. Very Enjoyable.