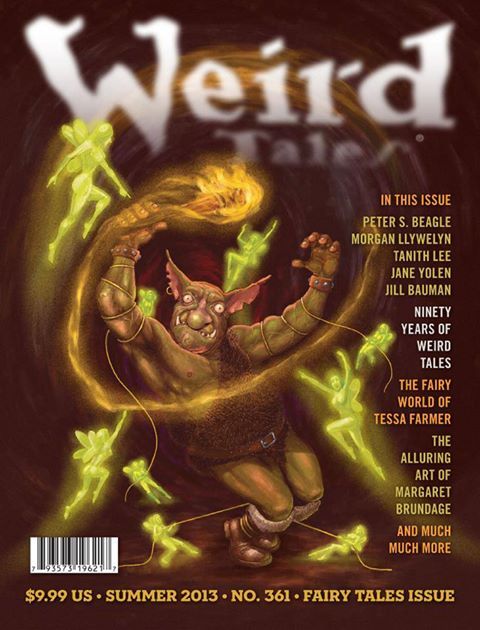 Weird Tales #361 is a fairy tale themed issue with great interviews and outstanding works of fiction. Personal standouts this issue

are

"As Fleas" by Jon Koons and the poem "Dangerous Dreams" by Jill Bauman.
I found Talking Fairy Tales In Interviews by Lynne Jamneck to be very informative and interesting, as it includes authors Ramsey Campbell, Jessica Amanda Salmonson, Elizabeth Bear, and Orrin Grey. I'm not a huge fan of fairy tales

but this issue was still fun and worth reading.
Be sure to check out
weirdtalesmagazine.com
to keep up to date with the publication and subscribe to the magazine.
Overall Rating: