Terrors That Tingle: A Collection of Short Horror Tales
Author:
Wesley Thomas
Amazon
Facebook
Goodreads
website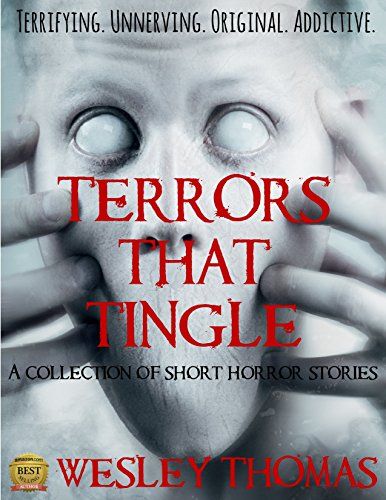 Want to experience terrors that make you tingle? From the British horror author that brought you the bestselling horror collection 'Nightmare Fuel' comes his latest collection of horrifying tales. From ominous messages, doll makers, transformational stairs, stage fright, crazy old ladies, malfunctioning elevators, and terrifying helicopter rides. This collection is a must-read for horror bookworms.
Terrors That Tingle
is the newest collection from author Wesley Thomas, containing fifteen well crafted shorts that will entertain and keep you up late at night. The author is steadily improving and honing his skills with each release. Mr. Thomas does not shy away from the scares in his works and this collection is no different, If you haven't read any of my previous collection reviews. I prefer to go over some of my favorite stories within and give my opinions on those.